16 – 28 marts
cinema – bethlehem
The workshop "Cinema"
The idea is to make a fast production of small videos with the film documentary students. They can be documentary or more artistic representations, in and with the local community.
In that connection we would like to introduce the idea of "Dérive" a situationist concept described by Guy Debord in 1958. as a method to discover a chosen locality.
And then to create a new meeting point, which can be initiated as a local "Cinema " project between the students in Dar al-Kalima College and the different audiences in the community. I can be a small shed for temporary use or a mobile unit. And to make a presentation of the video production of the workshop there as a public event. Since there are many localities in Bethlehem this will be the first experimenting Cinema or the whole project could be made mobile.
It raises the question of who are the primary audience, and how to attract a bigger audience, production of posters, flyers and so on.
Teachers and the dean at the Dar Al-Kalima College together with the danish artists.
From left: Iben nentzen, Pelle brage-Andersen, Dr. Nuha Khoury, Faten Nastas, Kirsten Dufour and Hanna Musleh
Presentation of the workshop: Cinema for the students at Dar Al-Kalima College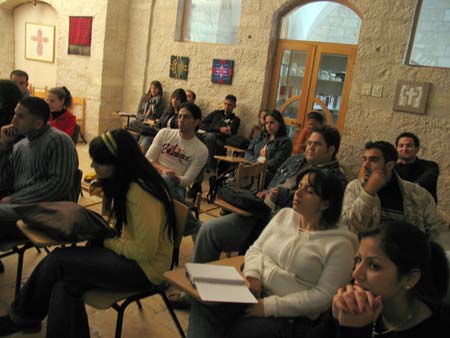 "Dérive"
"Dérive" in the syrian neighborhood of Bethlehem
Interview in a office
research
production of a ghettoblaster for the Cinema
Flyers for the Cinema is put up in the main street and in the syrian area
in shops and workshops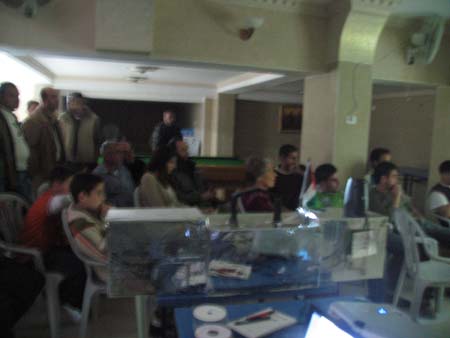 The cinema was arranged in a club and the video we made in the workshop was played several times.
after cinema there was arranged a concert with bagpipes.