December 17 – 18 2009
Recipe for a Meeting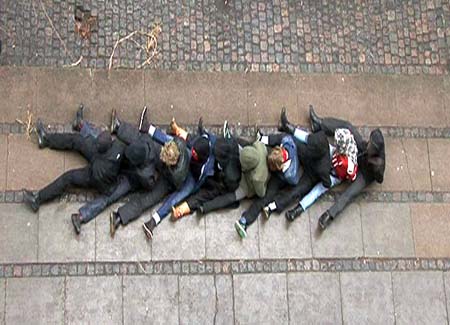 This Thursday, December 17th at 9:30 we would like to invite you
to watch Recipe for a Meeting, a TV-TV program produced by YNKB
in collaboration with Kajsa Dahlberg and Ilya Lipkin. The program will
air on Kanal Hovedstaden. There will also be dinner and a second
screening of the program at 18:00 Friday, December 18th in YNKB.
Conceived as a response to the COP15 summit in København, we see
this program as the record of an experiment in collective subjectivity.
Working with footage of the city, a demonstration, bodies in space, cooking
and a shadow play, we attempt to think through an alternate vision of the images
surrounding this event. Together, we intervene into the climate of spectacle that
the summit has produced in order to ask the question of what a different conception
of politics and subjectivity could look like.
YNKB is located at Baldersgade 70 st tv, 2200 København N
Everyone is welcome.
Download the YNKB/Cop15 text
December 2009
YNKB WINDOW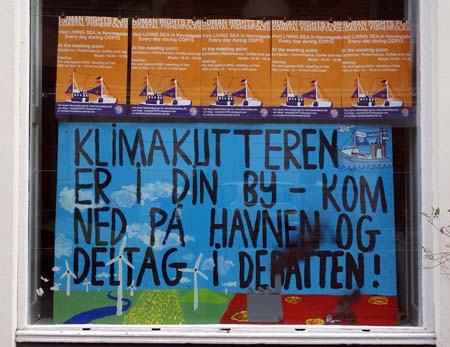 Human rights for coastal fisherfolks. Visit living sea in Havnegade
everyday during COP15. At the meeting point: Exhibition, performance,
coffee, tea. Music 18:30-19:30
Hearing: For and against MSC-labelling of fish. December the 16th,
16 – 18 hrs in DGI-byen.
See: http://coastalcop15.blogspot.com/
October 9 2009
People's Museum Opening
Birzeit, Palestine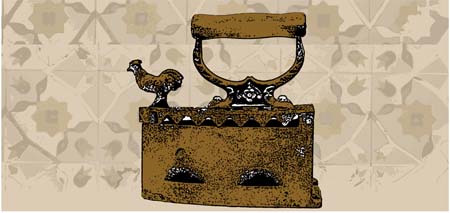 The People's Museum and Al Rozana Association cordially invites
you to the opening ceremony of the People's Museum
Friday October the 9th, 2009 from 4 pm – 8 pm at the People's Museum
(House of Salameh el Keleh) in the old town of Birzeit city, Palestine.
How do people in Birzeit want to represent themselves?
People's Museum is a collection of people's things:
family memories, artifacts, photos, tools, handicraft, textiles, video interviews,
books, stories etc. which tell about life in Birzeit now and then.
An amazing collection thanks to donations and loans from people in Birzeit.
People's Museum is an art project initiated by the Danish art groups YNKB
and Parfyme in collaboration with Palestinian artists.
Funded by the Danish Representative Office in Ramallah
See more about the opening
June 7 2009
Weeds 2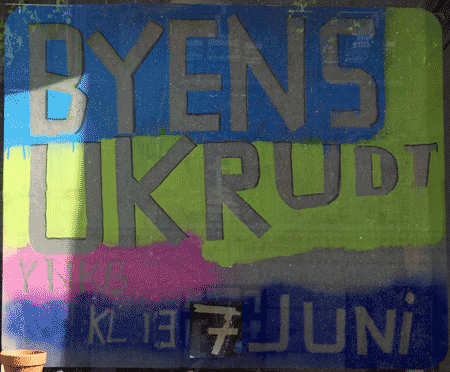 Weed workshop number 2. Like the previous weed workshop on alt_cph
in september 2008 (see weed 2) we will go out in the area for now to pick
up the vitamin-contained weeds of the spring and prepare it for a meal in YNKB.
Join us! Come Sunday the 7th of June at 1 pm from YNKB room on Baldersgade 70 in Copenhagen
May 9 2009 5 – 12 pm
YNKB on Brännaren 2 in Malmö
The Art Group UTE is organized by Tuss Marie Lysén, Christel Lundberg,
Aida Ghardagian, Bekim Gasi & Emma Gunnarsson, who implements the
project "Brännaren 2" on Friday the 29th of May 2009 from 5 to 12 pm.
"Brännaren 2" is implemented in the area Brännaren 2. This is an industrial
area which is going to be exploited. The only building left in the area is the
staff building of the earlier ammonia factory.
The project will deal with the context of the site in different poetic and artistic
ways with soundworks, installations etc. Filmscreenings will be between 10 and 12 pm.
See more
See http://uteforeningen.bloggspace.se/
April 20 2009
Book reception: Let's Re-make the World
LET'S RE-MAKE THE WORLD
This book is a collection of documentation and writing around exhibitions and seminars
that took place over several years and one ocean. It represents collaboration between
the organizers, Ydre Nørrebro Kultur Bureau (YNKB) and The Library of Radiant
Optimism for Let's Re-make the World (Brett Bloom + Bonnie Fortune), and the
participants at those exhibitions and seminars. It represents ideas bubbling up
and then fading or conversely, gaining traction and sustainability among a dispersed
group of practitioners. It represents a beginning.
February 26 2009
The studio of Astrid Noack in Rådmandsgade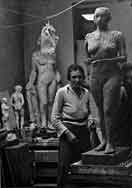 Astrid Noack was one of the most important Danish sculptors of the twentieth century.
She lived and worked from 1936 to 1950 in a back building to Rådmandsgade 34,
a former stable. Here some of her most famous sculpturs were created.
The art historian Hanne Pedersen, who just published the book: "Stærkere end livet"
will give a lecture on the library of Nørrebro on Astrid Noack, her work and life in
Rådmandsgade on Thursday the 26th of February.
The studio of Astrid Noack is still there. What is going to happen with these old buildings
worthy of preservation in a unique backyard millieu? Can we create a cultural memorial for
Astrid Noack on the site? Perhaps with cultural activities for children?
The lecture is arranged by YNKB and supported by Områdefornyelsen i Mimersgadekvarteret
January 9 2009
Magazine Launch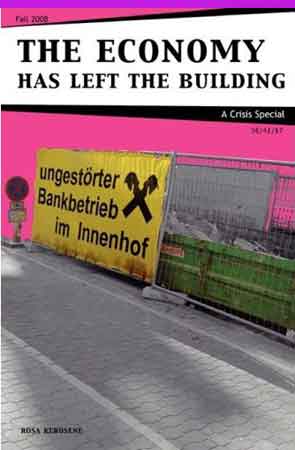 A key task of this journal is to introduce the market 'failure' of a capitalist economy
– the repressive destructive nature of a system that works for the few at the expense
of the many – into the comfortable discussions on how universities might best suit
the interests of the labour market; or how everyone might best become a professional
member of the creative middle class. This debate must be set against the economic
and political reality of massive debt, price hikes, wage decreases, and the general
squeeze on labour, within the context of what can only be described as capitalism's
ongoing and permanent state of crisis.
Sophie Schasiepen from the Rosa Kerosene group, who published "The Economy has left The Building"
came to YNKB to introduce the Magazine.
See more
January 9 2009
YNKB Window
It all started when we hung up a t-shirt in the window with the text: Boycot Israel,
as a reacion to the massacre in Gaza. The day after we recieved a mail saying
this was a vulgar and undifferentiated attitude. We answered the mail and the
exhibition in the window was extended with posters of Palestinian artists, critical articles and other stuff.
See more