Peoples Museum opening
october the 9th, 2009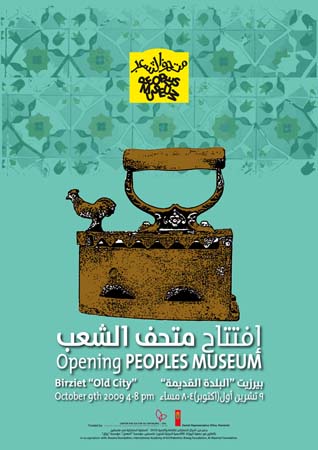 Peoples Museum is an art project created by the Danish
Art Groups Patfyme and YNKB in collaboration with Palestinian Artists
Hosni Radwan and Haneen Masri and the citizens of Birzeit.
After 2 years of preparations the Peoples Museum official
opened the 9th of October 2009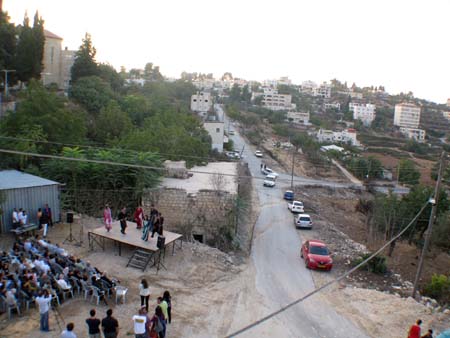 Peoples Museum is situated in the old town of Birzeit,
12 km north of Ramallah, Palestine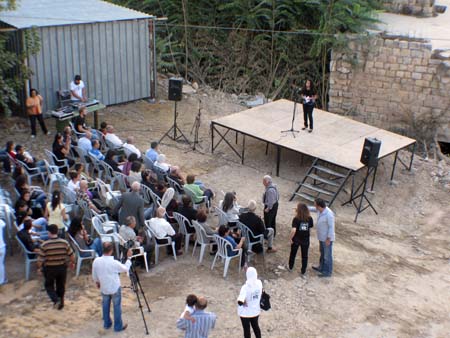 The stage for the opening is set outside Peoples Museum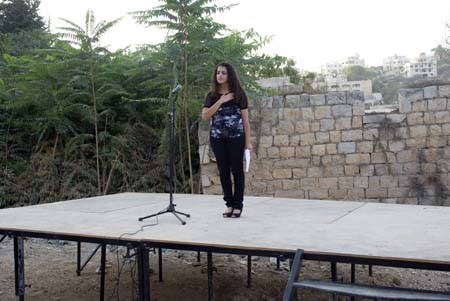 Juliana Zanayed is the compére
Speach by the Mayor of Birzeit, Yousef Nasser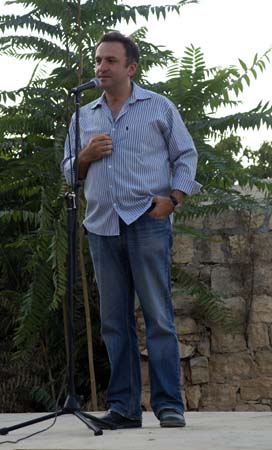 Speach by Chairman of Al Rozana Raed Saadeh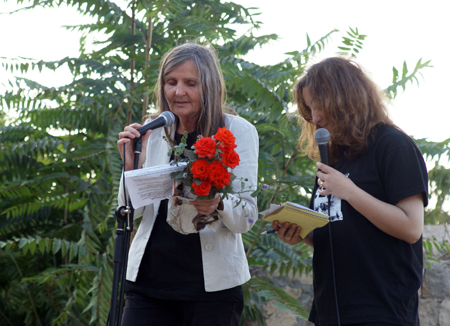 Speach by representative of Peoples Museum group Kirsten
Dufour
Read the speach of Kirsten Dufour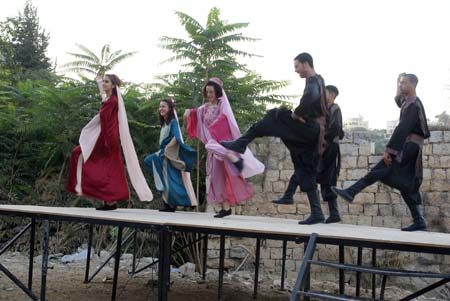 The Folkdancer group from Ramallah: "Fnouneyat"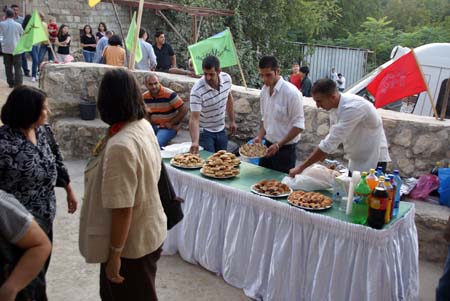 Buffet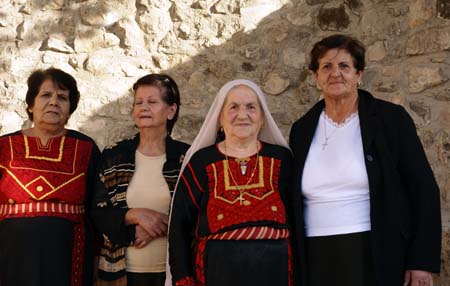 The Folksinger Nadia
Ribbon Cutting by Al Rozana Chairman Raed Saed and
Mayor Youssef Nasser
After the Ribbon cutting the doors of the Peoples
Museum was opened
In the center of the exhibition is a model of the
oldcity of Birzeit with photos of TThe citizens.
Around is objects and photos donated by Birzetians.
The audience finds pictures of family members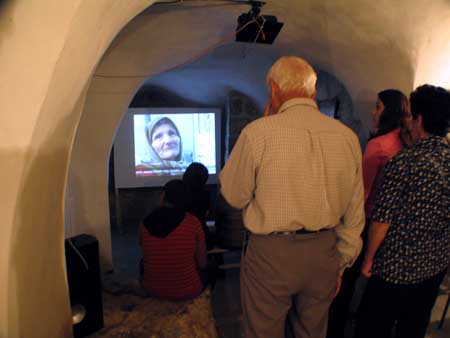 Cinema in the basement.
Here is a video projection of xxx, a refugee from 1948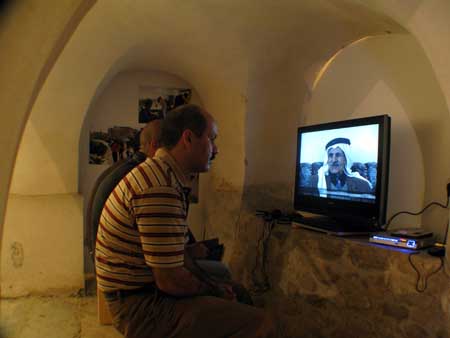 The vieocollection consists of more than 20 videointerviews,
telling their stories of life in Birzeit, now and then.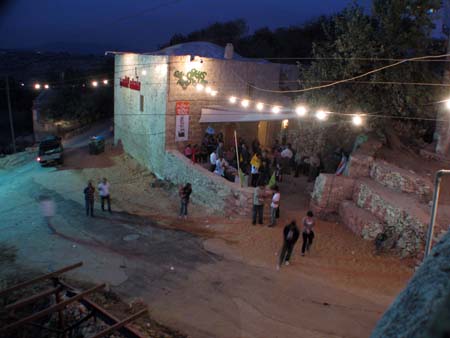 Peoples Museum by night
See more pictures from the Peoples
Museum Exhibition
About Peoples Museum, see Peoples
Museum
See also: Peoples
Museum 1 and Peoples Museum
2
Downloade Peoples Museum
Flyer